Leave a Comment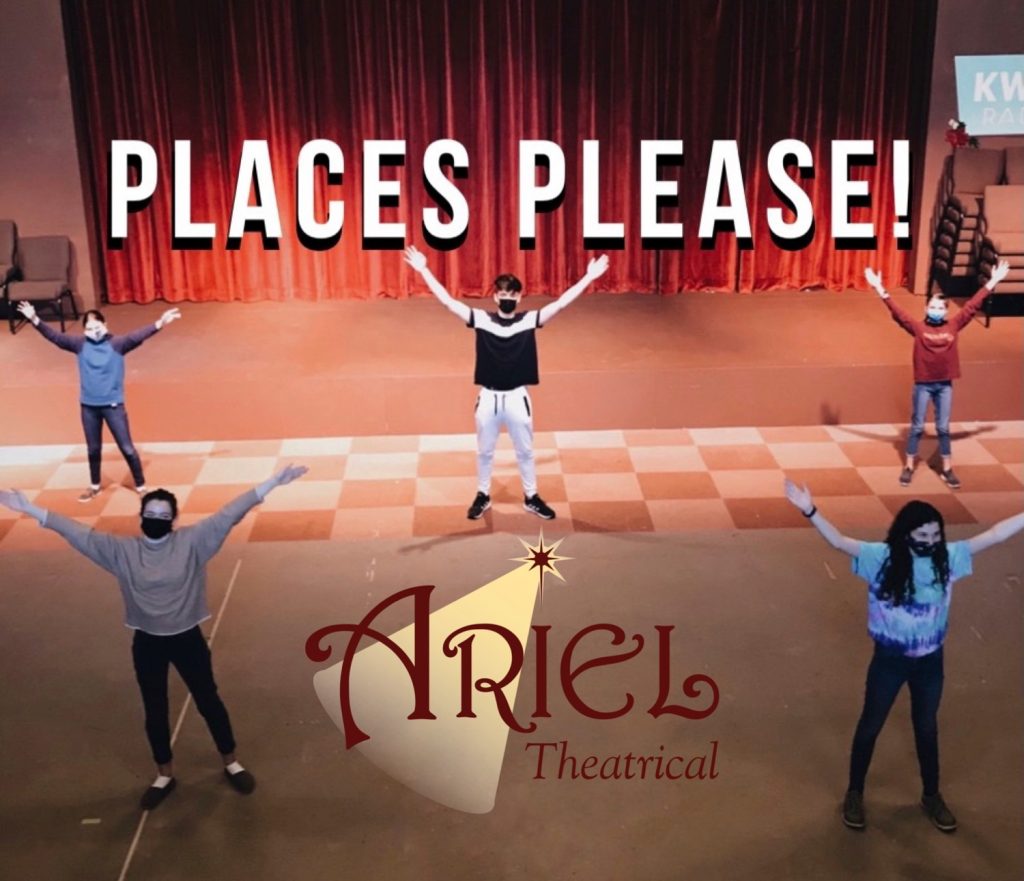 PLACES PLEASE!
SPRING IN-PERSON THEATRE CAMPS!
After a year, ARIEL is calling "places" for your return to the theatre, featuring live,
in-person* camps!!
Beginning the week of April 19 young people ages 5-18 are invited to join the ARIEL artistic team for un-zoomed, live theatre activities and exercises.
*Space is limited as we observe all necessary health and safety guidelines.
PLACES PLEASE! THEATRE CAMPS OFFERED:
"IN THE" THEATRE FUN WITH KYLEE: AGES 5-7
FRONT AND CENTER: AGES 8-12


REGISTRATION CLOSED
TEEN SCENE: AGES 13-18


REGISTRATION CLOSED
*****FOR MORE DETAILS

CLICK HERE
*****