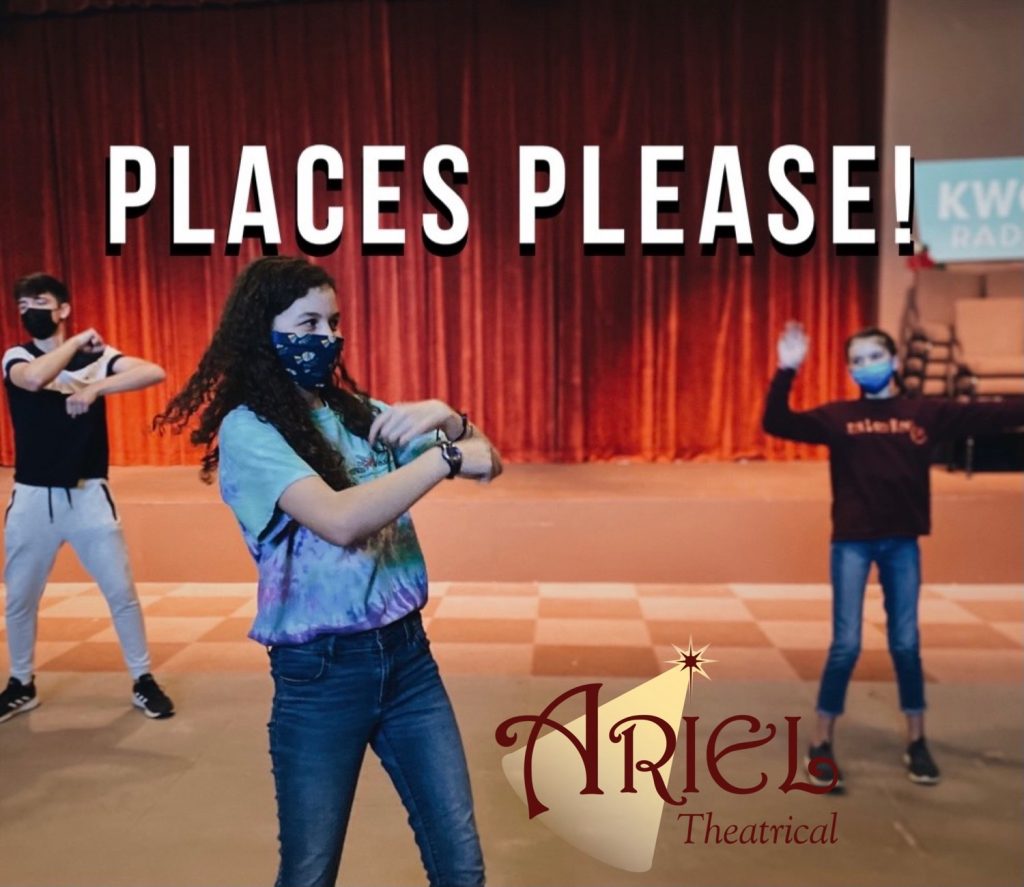 PLACES PLEASE!
SPRING 2021

IN-PERSON THEATRE CAMPS

REGISTRATION CLOSED
"IN THE" THEATRE FUN WITH KYLEE

Ages 5 – 7
Tuesdays, April 20, 27, May 4 & 11
4:00 – 5:00pm
$40
A camp that will get kids moving from head to toe! Come dance and play theatre games with Kylee who will be joined by ARIEL's resident choreographer and beloved dance teacher, Diane Chatwin.
FRONT AND CENTER –

CLOSED



Ages 8 -12
Wednesdays, April 21, 28, May 5 & 12
6:00 – 7:00pm
$40
Join the excitement as we return to the stage in a fun-filled hour of theatre games, storytelling and tips for making characters come to life.
TEEN SCENE –

CLOSED



Mondays, April 19, 26, May 3 & 10
6:00 – 7:00pm
$40
No more video screens! Get together with friends and discover the many ways that creative choices and unique situations can affect the meaning, message and outcome of a scene.
**Space is limited as we observe all necessary health and safety guidelines.