1 Comment
Tickets are on sale now for the remaining three performances: Friday, April 27 at 7 pm and Saturday, April 28 at 2 pm and 7 pm.
Join us for a heartwarming tale that follows a stuffed toy in his quest to become "real." The devoted little rabbit learns that love makes a "real" difference as he discovers the meaning of friendship. Don't miss this story of loyalty and determination as seen through the eyes of a very special bunny.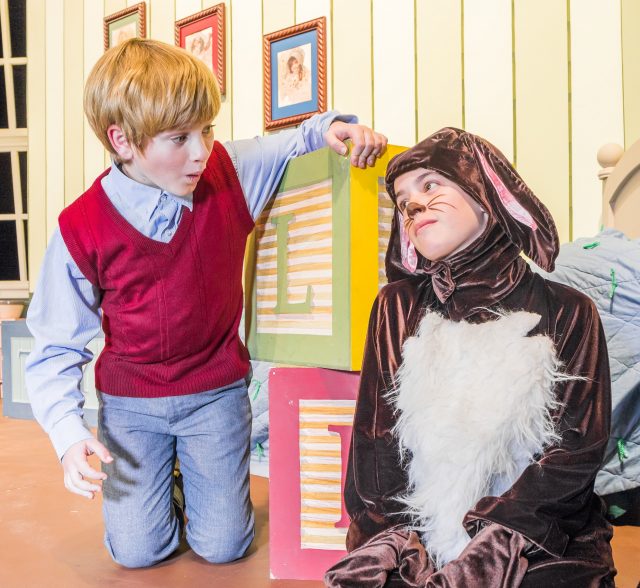 The Boy (Paul Webster) enjoys spending hours playing with the Velveteen Rabbit (Tatum Ramones). Photo by Sam Bailey.