1 Comment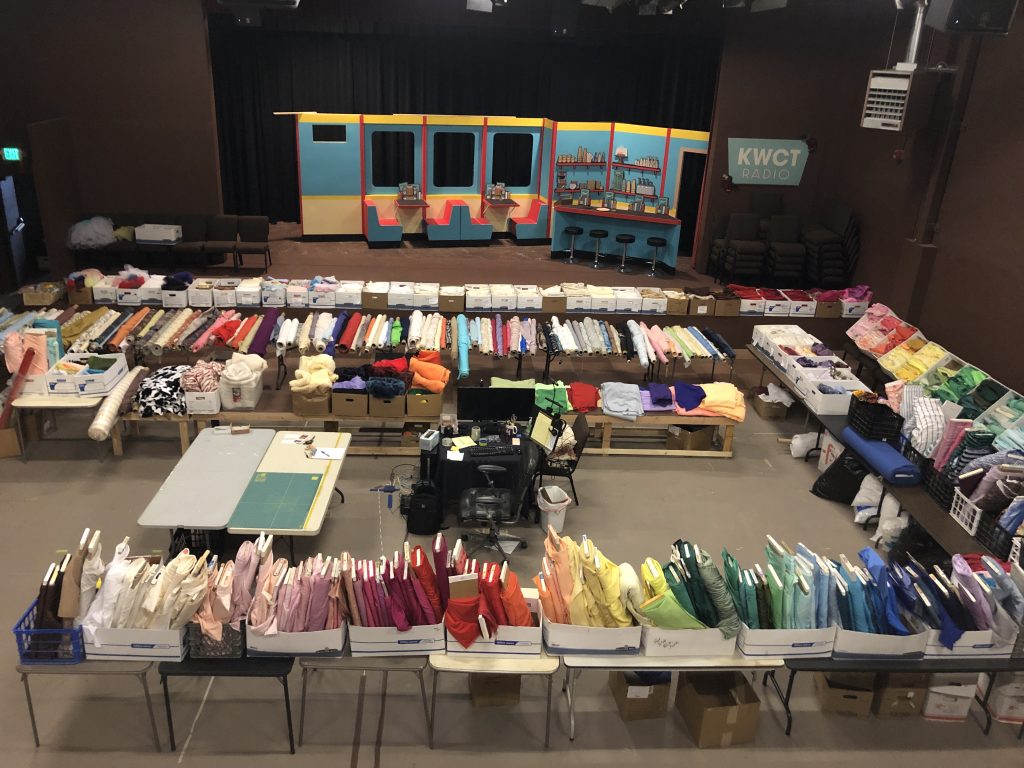 CALLING ALL SEWING ENTHUSIASTS, CRAFTERS AND FABRIC FANATICS!
ARIEL Theatrical has THOUSANDS of yards of overstock fabric to share with the community! Bring your own bags and "shop" in our theatre! COVID-19 safety regulations will be observed at all times.
Take a little or a lot…..share if you can.
Donations are encouraged and gratefully accepted. Every donation makes a difference as we overcome the many challenges caused by COVID-19.
Call 831.775.0976 to make an appointment to find fabric for your next project! And we'd love to see the beautiful things you create! Send photos to ariel@arieltheatrical.org.
And…..don't forget to tell a friend!
ARIEL Theatrical is a 501(c)(3) nonprofit – EIN#77-0237961
#alltogetherforARIEL #SailOnWithARIEL #ARIELgreatfabricsharingfair2021