Leave a Comment
What if you could live forever? Is immortality a blessing or a burden? Come to ARIEL Theatrical's production of Tuck Everlasting and decide for yourself.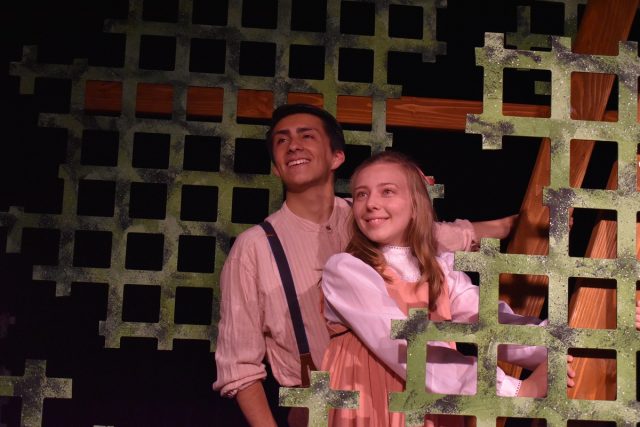 Hiding in the shadows of Treegap Wood is a secret that will forever change the lives of two families. As The Man in the Yellow Suit relentlessly pursues the mystery, the danger grows for the Tucks and the Fosters. Is immortality the answer or is it better to take a ride on "The Wheel" and discover a deeper meaning of life? Based on best-selling classic by Natalie Babbitt, Tuck Everlasting features a soaring score that will resonate with audiences of all ages. Community performers from throughout Monterey County come together on the ARIEL stage for this exciting musical adventure.
Photo: Jesse Tuck (Christian Loreno) shows Winnie Foster (Vanessa Engler) the view from "The Top of the World" in ARIEL Theatrical's production of Tuck Everlasting on August 2, 3, 9, 10, 16 & 17 at The Karen Wilson Children's Theatre, home of ARIEL Theatrical, 320 Main Street in Oldtown, Salinas.
The Community Show is generously supported by the Sally Hughes Church Foundation.
A big "THANK YOU" to our 2019 Summer Sponsors – A&R Fresh, Hastie Financial Group, and Little Bristles and to our 2019 Season Sponsors – Aladin Properties, Cardinale Moving & Storage, Central Coast Cleaning, Silva Farms and Valley Exxon.