Leave a Comment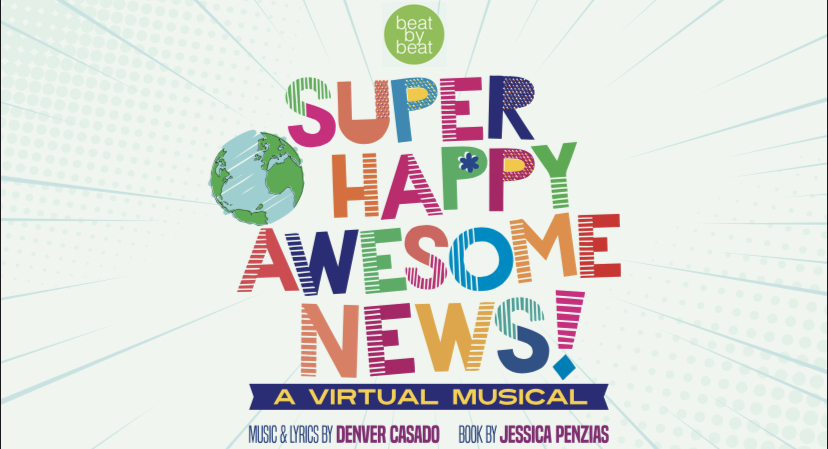 ARIEL Theatrical is thrilled to present…drumroll please….our first-ever-in-the-history-of-the-world virtual musical, Super Happy Awesome News! All rehearsals took place online through Zoom and cast members got creative with costumes, props and sets. Videos were filmed on location in or near their homes. The results are – well – super, happy and awesome!! There is no charge to watch the show and you can catch it anytime, online of course. And please, feel free to share Super Happy Awesome News with family and friends everywhere! The world could use some Super Happy Awesome News now more than ever! Here is the Youtube link:
If you love the show, let us know! Your donation will do the cheering for you!
Donate to ARIEL through MC Gives! by following this link: https://www.montereycountygives.com/nonprofit/ariel-theatrical-inc/
MC Gives! is an annual fundraising campaign made possible by the Community Foundation for Monterey County and the Monterey County Weekly newspaper. Every dollar that is donated, up to $75,000, will be eligible for matching funds and there are no fees for credit card donations. ARIEL will receive every penny and then some! Look for ARIEL under the Education & Youth category. Visit our website at www.arieltheatrical.org for more information.
#SailOnWithARIEL
#alltogetherforARIEL