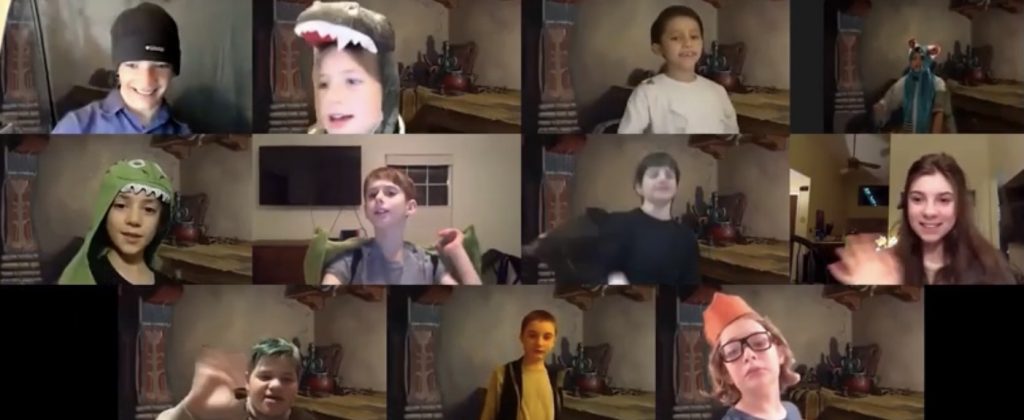 REGISTRATION CLOSED-
Get ready! 2021 is here and the ARIEL Theatrical Virtual Playhouse production of Could You Hug A Cactus? begins on January 12!  Based on the book, this laugh-out-loud musical follows a group of young people as they create their own original production. Robots, pillow forts, and ice cream-eating monsters are just the beginning! Rehearsals (for young people ages 10 & up) will be on Zoom Tuesdays through Thursdays from 6-7:30 pm beginning January 12 and running through March 4. The online performance will be captured digitally, edited and will be available to watch online with family and friends. This prickly production is possibly the most perfect way to point yourself in a positive direction! Space is limited so register early and start the new year with ARIEL!
In addition to Virtual Playhouse, we are also offering the following programs:
Theatre Fun with Kylee (ages 5-7) – Theatre fun and games with friends!
Zoomtastic 5 (ages 8-12) – It's back and better than ever! We can't wait to see what our cast will come up with!
Please register early to ensure enrollment.