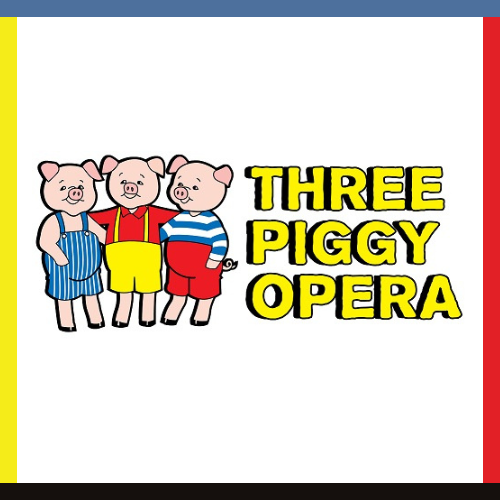 AGES: 5-11 
In order to ensure age distribution to meet the requirements of the script, registration for younger participants may be capped.
TUITION: $240 for online, check or cash payment; $265 for charter school purchase orders
If paying with a charter school purchase order a $25 fee has been added to cover the extra administrative time for invoicing.
BEGINS MONDAY, APRIL 15
Based on the classic fairy tale, The Three Little Pigs, this musical adaptation will delight young and old. As the Three Little Pigs build their dream homes, they discover that diligence, hard work and generosity are the best protection from the Big Bad Wolf.
REHEARSALS:
MONDAYS & THURSDAYS
4:30 PM – 6:00 PM
PERFORMANCES:
FRIDAY, MAY 24 AT 7:00 PM
SATURDAY, MAY 25 AT 2:00 PM & 7:00 PM
*Communications regarding this program will be sent to the email address provided in the registration form.