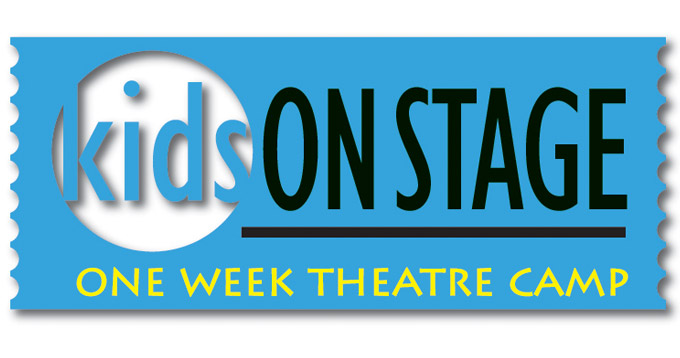 PLEASE NOTE: FACE COVERINGS ARE

REQUIRED

FOR ALL THOSE WHO ENTER THE THEATRE, REGARDLESS OF VACCINATION STATUS.
AGES: 5-12
TUITION: $250 (PER SESSION)
SESSION 1: BEGINS MONDAY, JUNE 6


REGISTER HERE FOR SESSION 1
KIDS ON STAGE is a musical theatre summer day-camp for children ages 5 to 12. Participants will receive instruction in singing, acting and movement for stage, learn techniques through creative play and activities, and share in the excitement of performing for friends  and family at an evening recital.
SESSION 1:
CAMP SCHEDULE:
MONDAY – FRIDAY


JUNE 6 – JUNE 10




9:00 AM – 3:00 PM
SESSION 1 RECITAL:


FRIDAY, JUNE 10 AT 7:00 PM
SESSION 2:
CAMP SCHEDULE:
MONDAY – FRIDAY


JULY 25 – JULY 29




9:00 AM – 3:00 PM
SESSION 2 RECITAL:


FRIDAY, JULY 29 AT 7:00 PM