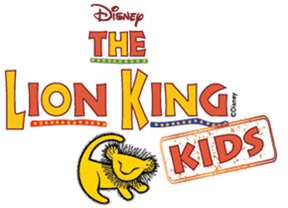 AGES: 6-18 
TUITION: $450
PRELIMINARY REHEARSAL/PARENT MEETING


SATURDAY JUNE 10

, 9:00 AM – 11:00 AM
PARENT MEETING- 10:30 AM – 11:00 AM
Summer campers will lead the audience on a journey through the jungle to Pride Rock as the young lion, Simba, discovers his destiny. Be inspired as spunky lioness Nala, charming meerkat Timon and loveable warthog Pumbaa stand by Simba as he faces his wicked Uncle Scar to claim his rightful place on the throne. With original Broadway songs from Elton John and Tim Rice, colorfully bold costumes, and a story that will inspire young and old, Disney's The Lion King KIDS is a must-see this summer! The circle of life awaits at ARIEL Theatrical.
CAMP SCHEDULE:
MONDAY – FRIDAY
JUNE 12 – JUNE 23
9:00 AM – 3:00 PM

PERFORMANCES:
FRIDAY, JUNE 23 AT 7:00 PM
SATURDAY, JUNE 24 AT 10:00 AM, 2:00 PM & 7:00 PM