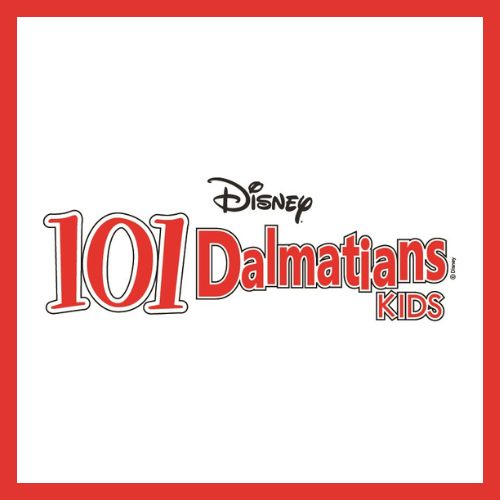 Registration Opening in January 2024.
AGES: 6-18 
In order to ensure age distribution to meet the requirements of the script, registration for younger participants may be capped.
TUITION: $54

0

for online, check or cash payment; $565 for charter school purchase orders
If paying with a charter school purchase order a $25 fee will be added to cover the extra administrative time for charter school invoicing.
PRELIMINARY REHEARSAL/PARENT MEETING:


SATURDAY JUNE 8 , 9:00 AM – 12:00 PM
PARENT MEETING- 11:30 AM – 12:00 PM
This fur-raising adventure will have you seeing spots! Young people ages 6-18 are invited to kick-off summer at ARIEL with this two-week musical theatre camp.
FIRST FULL DAY OF CAMP: MONDAY, JUNE 17
CAMP SCHEDULE:
MONDAY – FRIDAY
JUNE 17 – JUNE 28
9:00 AM – 3:00 PM

PERFORMANCES:
FRIDAY, JUNE 28 AT 7:00 PM
SATURDAY, JUNE 29 AT 2:00 PM & 7:00 PM
*Communications regarding this program will be sent to the email address provided in the registration form.