Leave a Comment
Dear Friends,
As we wait for news about the COVID-19 crisis and the resulting health mandates, we are doing all we can to be proactive in the face of this daunting challenge. We are looking to the future as we plan and prepare to open our doors to all those who have been "waiting in the wings." Although we don't have a specific date for our programs to resume we are moving forward and hoping for the best. We would like to help families as they do the same.
With our eyes on the light at the end of the tunnel, we are pleased to announce that all summer programs require only a $25 deposit*. In addition, if the deposit is paid by the Early Bird Tuition deadlines, ARIEL will honor the Early Bird Tuition rates as long as tuition is paid in full on the Friday before each camp session begins. We are working to ease the financial burden on families as much as possible. As the Great King Aslan taught in Narnia, working together will help us endure this "challenge that will truly test the best that's in your hearts." If we do all that we can and remain hopeful we will "find the courage within….to make the world right again." We look forward to being with you all again soon.
Sincerely,
The ARIEL Theatrical Staff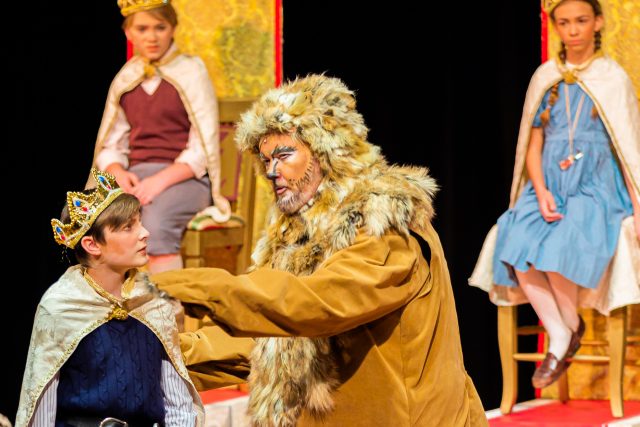 Disney's The Jungle Book KIDS
Two-Week Camp
June 8-19 with shows on June 19 & 20
$25 deposit due Friday, May 1
$400 Early Bird Tuition (minus prepaid deposit) due Friday, June 5
The Hobbit
Three-Week Camp
June 22-July 10 with shows on July 10, 11, 16, 17, & 18
$25 deposit due Friday, May 22
$500 Early Bird Tuition (minus prepaid deposit) due Friday, June 5
Kids On Stage
One-Week Camp
July 20-24 with evening recital on July 24
$25 deposit due Friday, June 19
$200 Early Bird Tuition (minus prepaid deposit) due Friday, July 17
Little House on the Prairie: The Musical
Community Show for high school teens & adults
Rehearsals June 8-July 30 with shows on July 31, August 1, 7, 8, 14 & 15
No deposit required
$50 tuition due June 8
*Deposit and/or fee may be transferred to another program or refunded if restrictions from health or government officials prevent our ability to assemble safely.