Leave a Comment
There are so many things for which to be grateful at ARIEL. We have a beautiful theatre on a tree-lined street in a wonderful community where hundreds of young people and their families come together to be part of something very special, some might even say, magical. As our young and often inexperienced cast members attend the first day of rehearsal, they initially see the tasks that lie before them – memorizing lines, learning songs and practicing dances in an effort to tell a compelling story on stage. However, what may not be apparent on day one is the magic that happens when kids learn to work together, respect differences, treat each other with kindness, develop and practice integrity, embrace accountability, commit to excellence, and lead by example. There is definitely a magical feeling that comes over audiences when the lights dim and the curtain opens. But the real magic can be seen in the lives of our performers as they impact the world in positive ways by applying lessons learned on stage at ARIEL.
We are so grateful for those who understand the "magic" of principle-based theatre programs at ARIEL and support our activities with their time, talent and treasure. Throughout the remaining days of 2023, we will highlight select organizations, businesses and individuals who have contributed to ARIEL. 

We would like to begin by offering heartfelt thanks to our 2023 Presenting Partner, The Sally Hughes Church Foundation.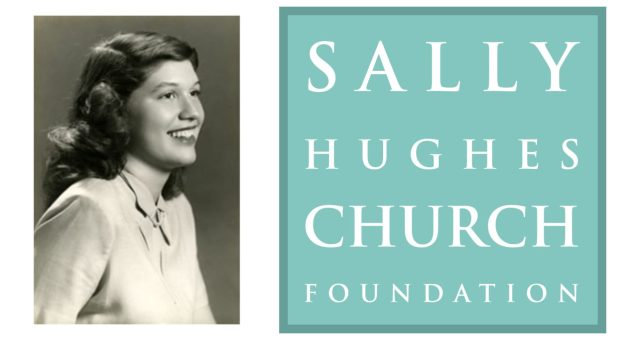 Sally Hughes Church was born and raised in Salinas and lived a life of purpose and joy. Overcoming challenges only strengthened her resolve to accomplish goals and make a difference in the world. "Sally understood what it was like to have a dream just out of reach, but she also experienced the joy of achieving a dream through the kindness and generosity of strangers. By creating and funding the Sally Hughes Church Foundation, Sally was able to put other's dreams within their reach. The grant making objectives of the foundation reflect Sally's life. Through her foundation, Sally continues to support the theatre, educate youth, promote self-reliance and good health, and strengthen the family unit." (Sally Hughes Church biography)
We are so grateful to Sally Hughes Church and are honored to continue her legacy as we teach children and bring the community together to enjoy live theatre. Thank you Sally Hughes Church Foundation for supporting the "magic" at ARIEL!
Stay tuned to our social media channels and our website for special acknowledgements and shout-outs to amazing and generous friends of ARIEL.
If you would like to join our growing circle of supporters or renew your past support, please consider a gift to ARIEL through the Monterey  County Gives! campaign. With matching funds available for every donation up to $75,000, there isn't a better time to show you value the "magic" that happens at ARIEL. Visit https://www.montereycountygives.com/nonprofit/ariel-theatrical/ for details and a secure, online donation link. Contributions are accepted until 11:59 pm on December 31, 2023.