Leave a Comment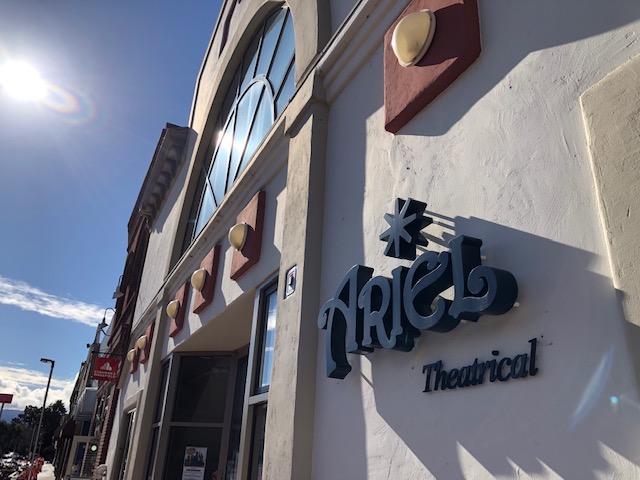 One score, two decades, 240 months, 1040 weeks or 7,300 days…..however you look at it, 20 years on Main Street is quite an accomplishment. ARIEL has become part of the landscape of Oldtown Salinas and has impacted thousands of lives, both on stage and off, by remaining committed to helping young people learn to lead principle-centered lives. Even though programs have been compromised for nearly a year, ARIEL is doing everything possible to stay positive, look for new opportunities, and most importantly, maintain an attitude of gratitude.
In November and December we celebrated a couple of interesting "firsts" – the first ever totally online musical (Super Happy Awesome News) and the first radio drama broadcast (A Christmas Carol). Both productions were presented at no charge to the public – gifts from ARIEL. It was our hope that these shows would bring joy and inspiration during very challenging times.
Despite our current inability to throw a proper celebration, you can help us mark this 20 year milestone with a gift that recognizes the important role ARIEL has played in the community. Your $20 contribution will applaud our incredible history on Main Street in the Karen Wilson Children's Theatre. If you are in a position to share more, your $40 donation will help build a bridge from our past to our future. Thank you for making the last 20 years – and the next 20 years – possible.
#ARIEL20yearsonmain
#SailOnWithARIEL
#alltogetherforARIEL