Leave a Comment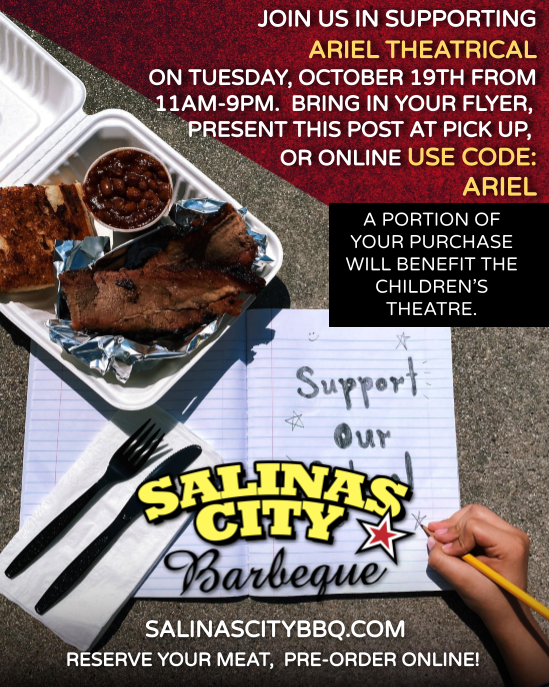 Save the cooking for Salinas City BBQ on Tuesday, October 19!
Visit Salinas City BBQ at 700 W. Market Street in Salinas anytime between 11 am and 9 pm, show this flyer to the cashier when ordering and ARIEL will receive a portion of your purchase. Or if you order online or over the phone, use promo code "ARIEL" to make sure your purchase is included in the fundraiser. Support ARIEL and satisfy your craving for delicious BBQ!
Visit www.salinascitybbq.com or call 831-758-2227. Show your support for ARIEL and place your orders on October 19!