Leave a Comment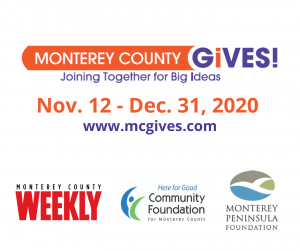 Have you missed ARIEL? We sure have missed you!!!
These last eight months have been, shall we say, less than optimal. However, we are determined to not let 2020, or COVID-19, or even murder hornets, get the best of us!
We are thrilled to be part of MC Gives!, a county-wide campaign that offers an easy and secure online donation experience, matching funds, and charges ZERO fees! This means that every penny donated to ARIEL will come straight to us, along with a bit extra in matching dollars! Look for ARIEL under the "Education & Youth" category. We are grateful to our Challenge Gift Donors who gave early and gave BIG to get us a running start:
ARIEL Theatrical Board of Trustees
Anderson Family
Kamani Designs & the Harty Family
Mindy & Rick Keppeler
Topher Fischer
Your support will launch us into the future with a little extra "umph" when we need it the most. Until things are "back to normal" we will keep our online workshops fun and engaging, make some outdoor theatre classes happen, and even try our hand at streaming performances and other original content, all while reinforcing the principles of Accountability, Respect, Integrity, Excellence and Leadership. In other words, we are on a mission to deliver our mission to young people everywhere.
Remember, it's always darkest before the dawn. With your help, we can all watch the sun rise together.
If you are in a position to share, we will be honored to have your support. We send our best wishes for health and happiness to all, near and far.