Leave a Comment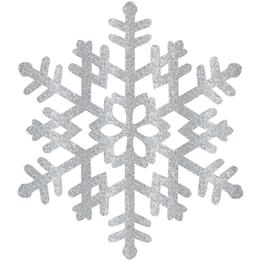 Did you hear the news? SNOW IS COMING TO OLDTOWN SALINAS!!! Even if the sun is out, with your help, SNOW WILL FALL in the lobby at ARIEL Theatrical this holiday season! Make a $50 donation to ARIEL before January 31, 2020 and a snowflake, customized with a name of your choice*, will be displayed in the windows of our Main Street entrance. Thanks to a generous grant from the Rudi Schulte Foundation, every donation, up to $10,000, will be matched!
Personalize a snowflake for a family member, a friend, or in remembrance of a loved one. If one snowflake won't do the trick, buy two or four, or 10! SNOWFLAKES will not only support the many wonderful programs at ARIEL but can make a great gift for ARIEL fans of all ages. Sponsor two or more SNOWFLAKES and receive a voucher good for one ticket to any show in the 2020 Season. Stop by our lobby to "Sponsor a SNOWFLAKE" on the spot. Or download the SNOWFLAKE Sponsorship Form HERE or send an email to ariel@arieltheatrical.org with the word SNOWFLAKE in the subject line. Include the following information in your email:
Name:
Mailing Address:
Phone:
Email Address:
Number of SNOWFLAKES you wish to sponsor:
Name(s) on SNOWFLAKE(S) (30 characters or fewer for each please):
Total amount paid: $_________
Method of payment (check, cash, credit card, DONATE button on ARIEL website):
DOWNLOAD SNOWFLAKE SPONSORSHIP FORM
Cash, check or credit card donations can be made at our box office, you can pay with a credit card by calling our box office at 831-775-0976, or you can do it all online through our secure donation button. Checks may also be mailed to ARIEL at PO Box 1268, Salinas, CA 93902. SNOWFLAKES will be displayed when full payment is received.
You can bring a blizzard to ARIEL this winter and support musical theatre programs that help young people learn the importance of making principle-centered choices while providing wholesome family entertainment for the entire community. "Let it snow, let it snow, let it snow!"
*up to 30 characters